IMAGICO is a Mumbai based company that manufactures high quality Colorants and Pigment Dispersions for Paints, Printing Inks, Paper, Textiles and various other applications.
read more...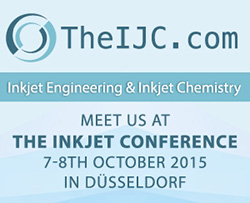 1) THE INKJET CONFERENCE to be held from 7-8th October 2015 in Dusseldorf, Germany.

2) INPRINT 2015 [INDUSTRIAL PRINT SHOW] - The Exhibition for Industrial Print Technology to be held at Munich Trade Fair Centre from 10 - 12 November 2015.

There is a belief that tinting systems are more expensive than batch tinting. While the significant saving they bring through lower capital demand and lower production costs are over looked. Use of a Tinting System from imagico saves money as well as giving improved customer service.read more...